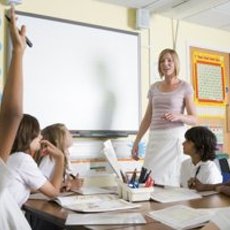 Mono-religious education in a multi-religious society
How do teachers in both mono-religious primary schools and mono-religious secondary schools deal with religion / life views, religious diversity in society and religious tolerance as a religious pedagogical objective; and to what degree is this related to the different ages and developmental stages of their pupils? That is the central research question of this project.
About the research
As of June the first, 2013, a new PhD research project will start with regard to mono-religious education in a multi-religious society. It is a dual PhD-trajectory, where the PThU and Driestar Educatief will be working together. Both institutions will be financing part of the research. The PhD student Hanna Markus, presently working at Driestar educatief will be given the opportunity to conduct a four-year research, resulting in a PhD doctorate. Prof. Marcel Barnard (PThU, promoter), dr. A de Kock (PThU, copromoter), dr. Gerdien Bertram-Troost (VU, copromoter) and dr. Bram de Muynck (Driestar educatief, copromoter) have been appointed as supervisors.
The research will consist of literature studies, questionnaires and interviews. It will focus on social development and especially on religious tolerance, because this most clearly brings into focus the tension between mono-religious education and the multi-religious society.
Goal
First and foremost, using descriptive methods, this research will improve empirical insight in the area of mono-religious education in a multi-religious society. In the second place, this research will make recommendations for the (post)initial teacher training which will mostly focus on the stimulation of religious tolerance in mono-religious education.
The research may provide insights which may help formulate an answer to the question as to how mono-religious education harmonises with an increasingly diverse cultural and religious diversity in the Netherlands, which may be useful for educational and national policy making.
Researcher
Hanna Markus