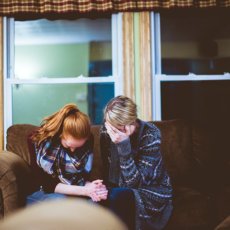 Missionary consciousness and actions of youth
What role do young people see for themselves or others in passing on the Christian faith? Commissioned by three organizations (HGJB, IZB and GZB), the OJKC will conduct research into this question among young people between the ages of 16 and 25, who belong to the congregations of the Reformed Bond and confessional congregations within the PKN. The aim is to gain more insight into the missionary consciousness and actions of these Christian young people, how this is expressed and how the church plays a role in missionary consciousness and its design.
About this research
The research questions relate in particular to how young people from this constituency view the importance of evangelism, missionary activities and the transmission of the Christian faith and God's Word. In this way we hope to gain more insight into the missionary consciousness of these young people and how this takes shape in daily life. The research data also examines whether there is a connection between orthodoxy and missionary awareness and action.
With regard to the method, existing questionnaires on orthodoxy and commitment are used. For missionary awareness and action, questions have been drawn up on the basis of theory and questions from questionnaires from other studies are also used.
The results of the study are expected to be known in early 2020.
Researchers
The principal investigator on this project is Dr Elsbeth Visser-Vogel.