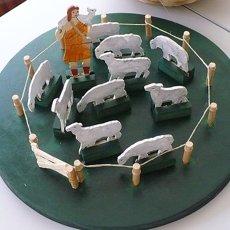 Catechesis
The report 'Kansen voor de catechese' (Catechetical Opportunities) observes that catechesis is becoming less and less popular with young people in many communities of the Protestant Church in the Netherlands and that it has become increasingly difficult to find people who are willing to take the lead in catechesis. It also appears that knowledge of the Christian faith is dwindling throughout the church. The research aims at the formation of catechesis and catechetical learning processes in the light of community structure and in the context of the present youth culture.
About catechesis
Catechesis is an essential component of the ecclesial community of faith as a whole. It is practiced in a particular context and culture. These also influence catechesis. Catechesis should be seen in the light of secularization, modernization, individualization, de-individualization and transformation of religion (renewed attention to sense of purpose and religion). The research therefore requires next to a theological approach also religious pedagogical, educational and sociological approaches. The research by dr. Jos de Kock contributes to this.
Central questions
What are the revenues of familiar/established and new types of catechesis?
What typifies the learning theory relating to catechetical learning processes and learning environments that take into account (a) the principle of 'learning within the context of the ecclesial/Christian community, (b) the surrounding modernized culture and (c) both the 'ordinary' and the 'religious' learning  (both attention to profane and transcendental aspects) and (d) incorporate the revenues of familiar/established and new types of catechesis?
What are the implications of such a learning theory for the development of new catechetical designs?
Researcher
Dr. Jos de Kock carries out research on catechesis. 
Photo: Ppvanderlee, CC BY-SA 3.0, via Wikimedia Commons