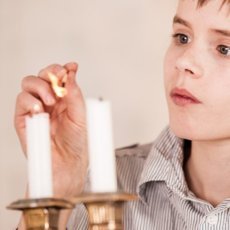 Liturgical-ritual activities for children from 0-12 in Protestant contexts in the Netherlands
Children take part a large variety of practices in the Protestant Church in the Netherlands, ranging from children's moments in church services and Sunday schools to projects such as Messy Church, in which various generations come together to worship, play and share a meal. Lydia van Leersum-Bekebrede researches liturgical rituals with children from 0-12 in Protestant contexts in the Netherlands.
Questions to be answered
It is known which methods or approaches are used for most of these practices. However, little is known about how those methods are used and interpreted by the people who work with them. Nor is it clear how people combine methods or what kind of alternative approaches and initiatives exist. Another question which remains to be answered is how children and adults understand and transform liturgical rituals with children. Additionally, it might be interesting to explore how these practices relate to differing church traditions.
Lydia will answer these questions through ethnographic research. More specifically, she will conduct participant-observations and interviews. She will interview people from youth work organisations, youth workers, ministers, parents and, last but certainly not least, the children in question. 
Researcher
Lydia van Leersum-Bekebrede is a PhD candidate at the PThU in Amsterdam. Lydia first became passionate about ethnographic research in religion during her Research Master Cultural Antropology: Sociocultural Transformations at Utrecht University. She wrote her master thesis Sensational Forms: the Creation of Belonging in an Evangelical Colombian church in Madrid after five months of ethnographic research in Spain. Her current supervisors are Prof. Dr. Marcel Barnard, Dr. Jos de Kock and Dr. Ronelle Sonnenberg.