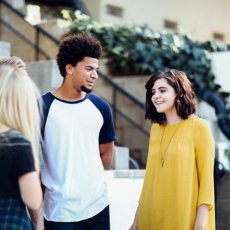 History
The Research Center for Youth, Church and Culture (OJKC) arose from the legacy of Mrs. Rachel Brandenburg (1922-2009). She was strongly involved with children, young people and the church and thought it important that in the church of today and tomorrow there should be well-founded knowledge about children, young people, church and faith.
International experts
The OJKC has grown into an international center of research and expertise in the field of faith formation among children and young people. We focus on scientific research and its translation to the context of family, church and school. With our broad commitment within this specialism, we are unique in the academic landscape and we fulfill a pioneering role.
Affiliated with the PThU
The OJKC is affiliated with the Protestant Theological University (PThU). We consist of (postdoc) researchers, PhD students and an extensive network of scientific researchers and professionals.